Pony

Pony is a fabuously derranged gay dive bar for queer misfits. Marcus Wilson designed the the place and took inspiration from a number of alt subcultures. The bar's decor is a flamboyant blend of bath house, punk show, disco, and leather dungeon.

He wasn't a "trained" designer. Because he didn't make everything pixel perfect his Xerox designs looked and felt hand touched and unique.

I'd done much of Pony's graphics from 2017 through 2019. During my time there I defined the bar's identity through typography, color palette, illustration, texture, pattern, photography and more.


Logo
Let's start here with logo. If it's not in black or white, you're doing it wrong. Don't rotate the logo. It can live inside or among other graphics, but don't crowd it or put it on top of a busy background. And don't distort, crop or shrink it down to a speck.
Old logo
My redesign

And in case you missed it, the 'P' is also the Mars symbol for male.
Shirts
DJ Booth
Large scale Xeroxes of queer icons applied in cut and paste style.
Happy Hour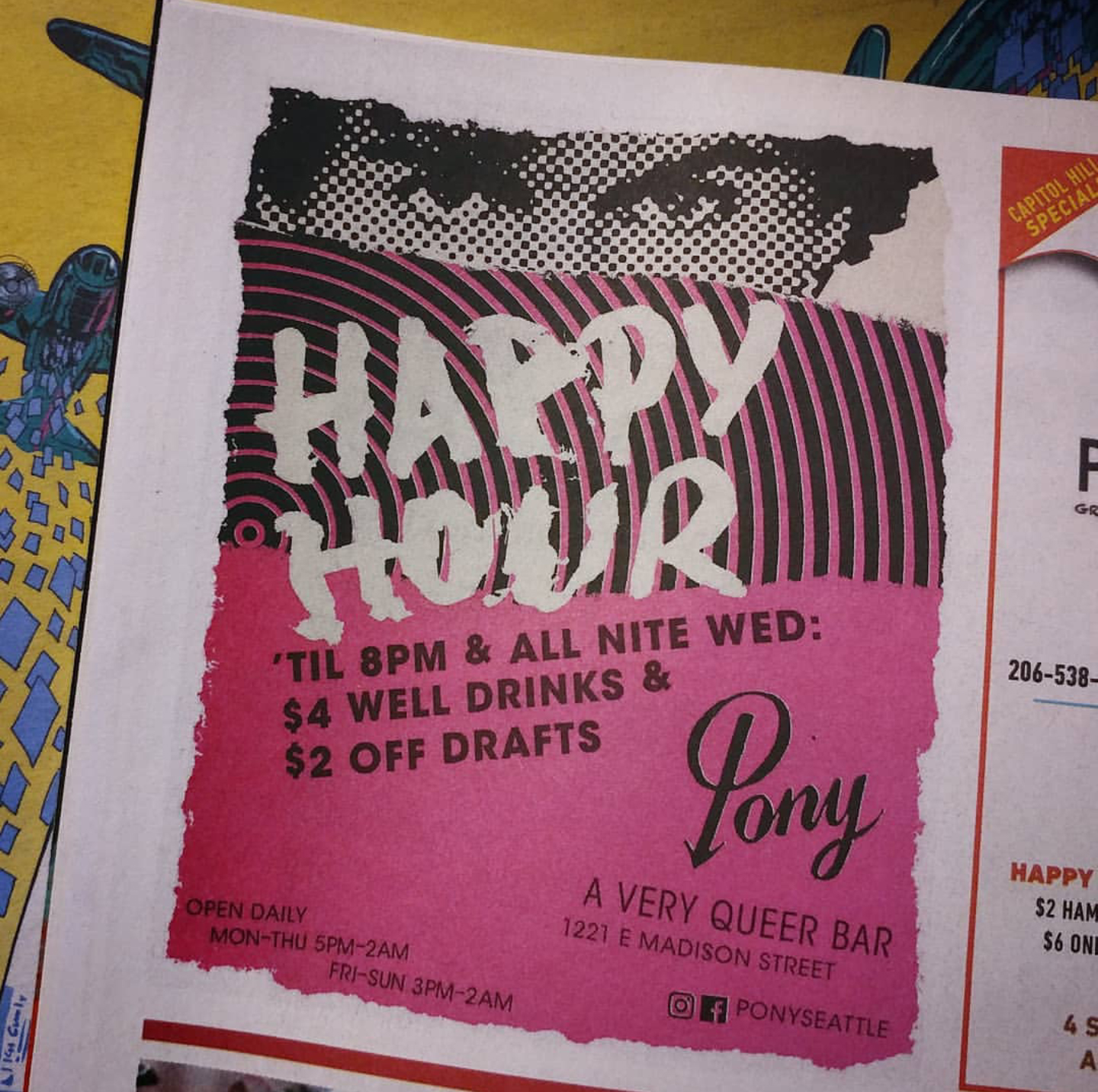 Happy Hour print ad in The Stranger's HH Guide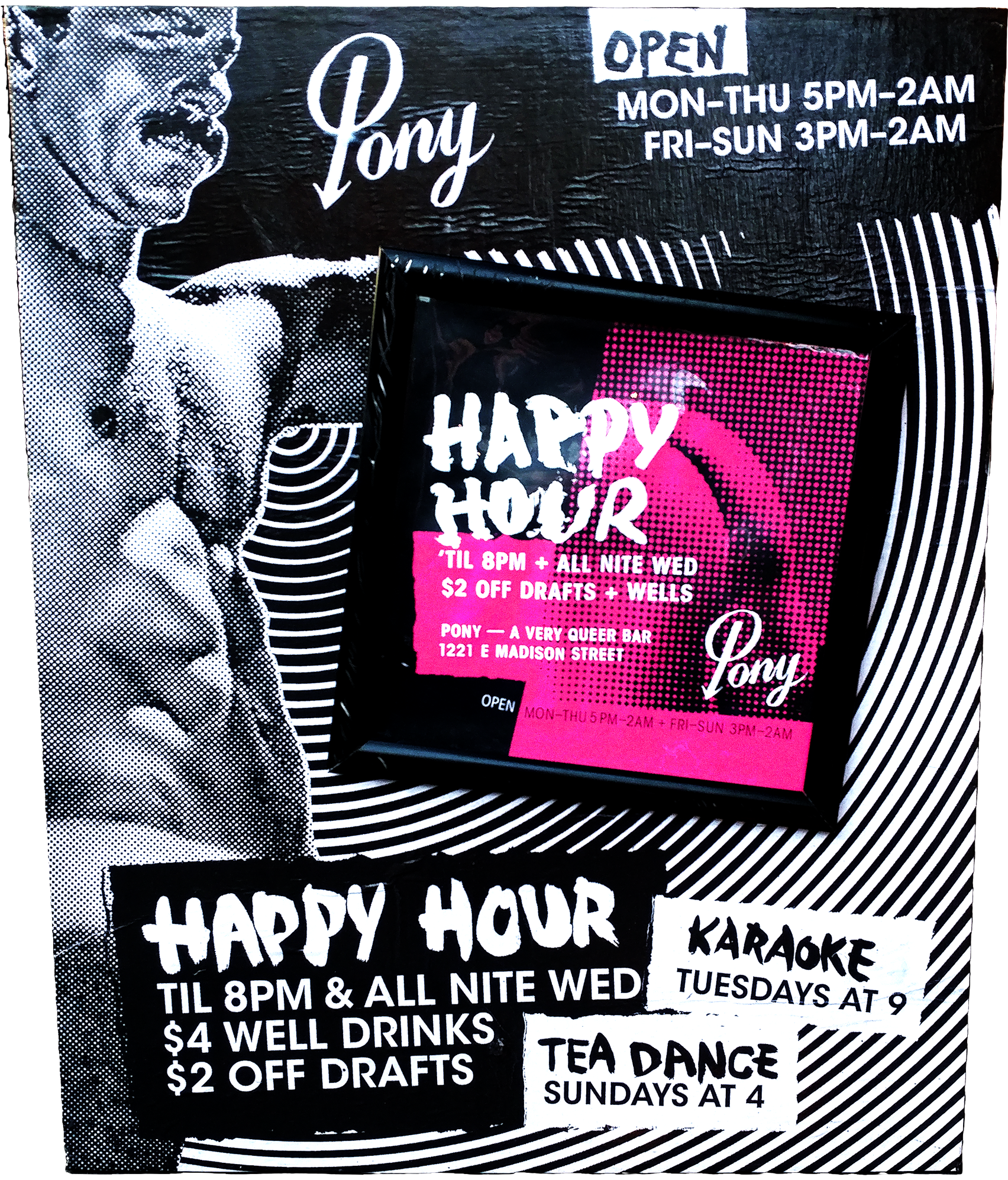 Happy Hour sidewalk sign
Triangular standing Happy Hour menu for the bar
Happy Hour menu flat
Happy Hour slide for Twist Film Festival
Posters
Printed on neon paper to glow in blacklight.
New Year's Eve 2019
Pride 2018 weekend poster series
Halloween 2018 weekend poster series
Matchbooks