Abortion Is Freedom

This was a political protest campaign run by Shout Your Abortion. SYA is a decentralized network of individuals talking about abortion on their own terms and encouraging others to do the same. This campaign's messaging was "Abortion Is Freedom". The action date was the anniversary of Roe v Wade.

There were two parts to this project. A logo and projections.

I was tasked to redesign the old Abortion is Freedom logo and generated individual graphic adaptations of it to place in several contexts, including t-shirts and large scale projections at The Supreme Court, Trump Tower and Union Square.

Included in these projections were a series of slides with additional messaging celebrating Roe v Wade and Ruth Bader Ginsburg, who had been recovering from a minor injury.

The Supreme Court of the United States
Union Square in New York City
The Logo
I improved the old Abortion is Freedom logo. Below are the old logo, the new logo for print, and the new logo for black and white projection with and without motion.
Original logo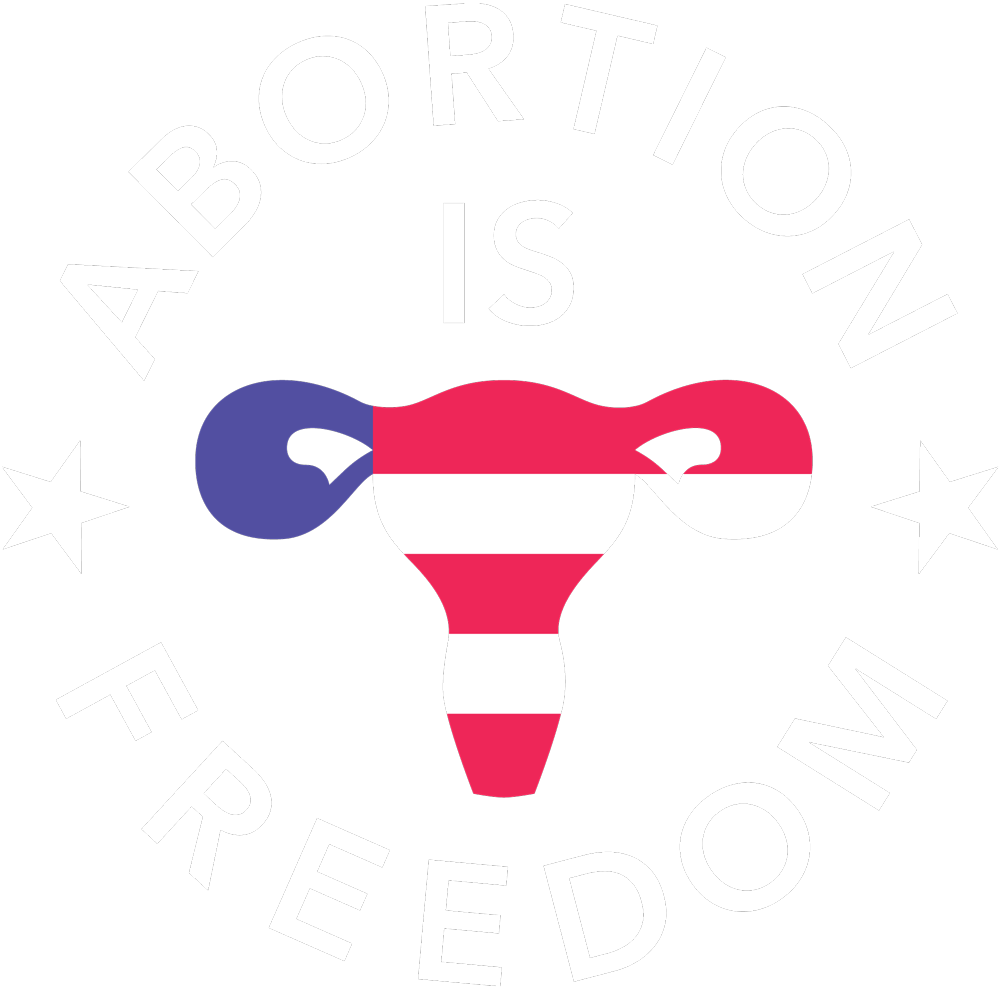 Improved logo

New logo and adaptations for black and white projection with and without motion
Logo in use on screenprinted shirt
Logo in use on DIY protest sign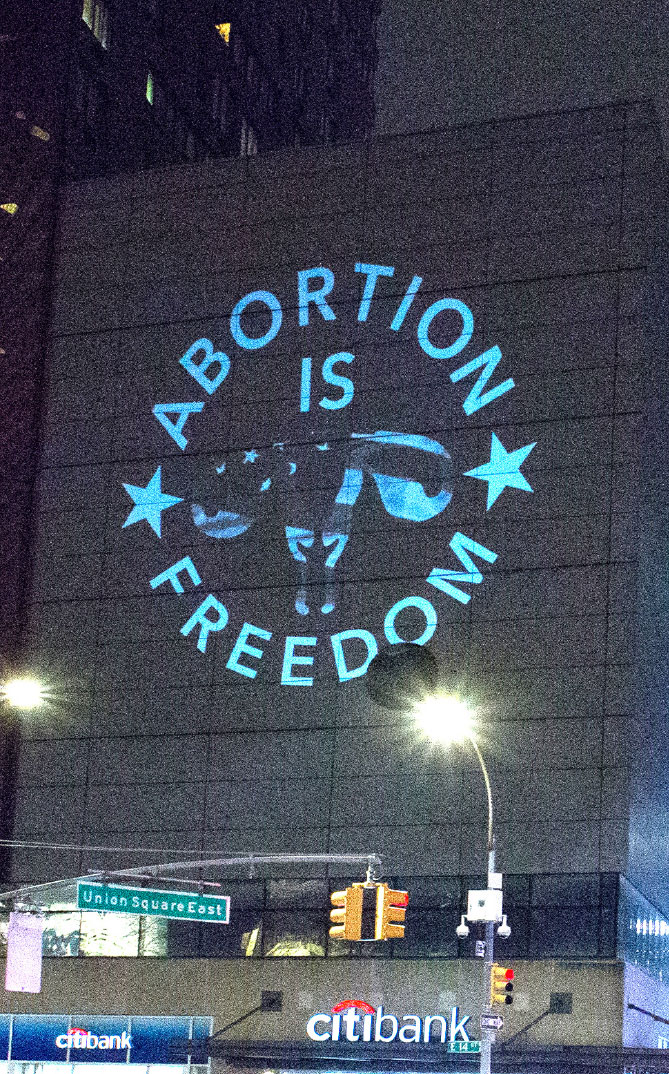 Logo in use in Union Square




First Draft
After presenting a first draft built using SYA's brand guide, I was encouraged to explore typefaces and colors outside of the SYA branding built by the designers at Civilization.
Alternative logos using SYA brand typeface and pallette

Projections
I collaborated with SYA cofounder Amelia Bonow and The Illuminator, a NYC-based political projection collective. The project was a success because of our thoughtful communication. We were on the same page regarding projectors, locations and timelines.

Sample projection graphic


Conditions weren't ideal for projections because of ambient light, uneven architecture and weather. Not to mention the fact that these projections were very unauthorized. In order to make the designs effective, I limited myself to black and white. We kept copy terse. The typeface I chose, Avenir Next, has an approachable, official personality. It's also very easy to read and comes in super heavy weights. This helped the messaging stand its ground in busy New York.
Union Square, NYC
Sleet and snow at Trump Tower, NYC


Mockups


The architecture of the buildings varied. I built graphics to match these parameters and sent a couple design options to give The Illuminator flexibility. On the SCOTUS, for example, I made use of the inside of the triangular tympanum as well as the architrave.


Mockups
RBG


I love Ruth Bader Ginsburg and decided to pen a portrait of her to accompany the "GET WELL SOON" messaging at the Supreme Court.

The Supreme Court of the United States
Outcome
This project was picked up by multiple media outlets like Jezebel and The Hill and gained a lot of traction on social media thanks in part to celebrity SYA supporters like Lindy West.