A BRIGHT IDEA FOR THE RIGHT TO CHOOSE
---
This was a political protest campaign run by Shout Your Abortion. SYA is a decentralized network of individuals talking about abortion on their own terms and encouraging others to do the same. This campaign's messaging was "Abortion Is Freedom". The action date was the anniversary of Roe v Wade.
There were two parts to this project. A logo and projections. I was tasked to redesign the old Abortion is Freedom logo and generated individual graphic adaptations of it to place in several contexts, including t-shirts and large scale projections at The Supreme Court, Trump Tower and Union Square.
Included in these projections were a series of slides with additional messaging celebrating Roe v Wade and Ruth Bader Ginsburg, who had been recovering from a minor injury.
GRAPHICS THAT FLEX
The uterus graphic can be used on its own or as a container for a variety of visuals.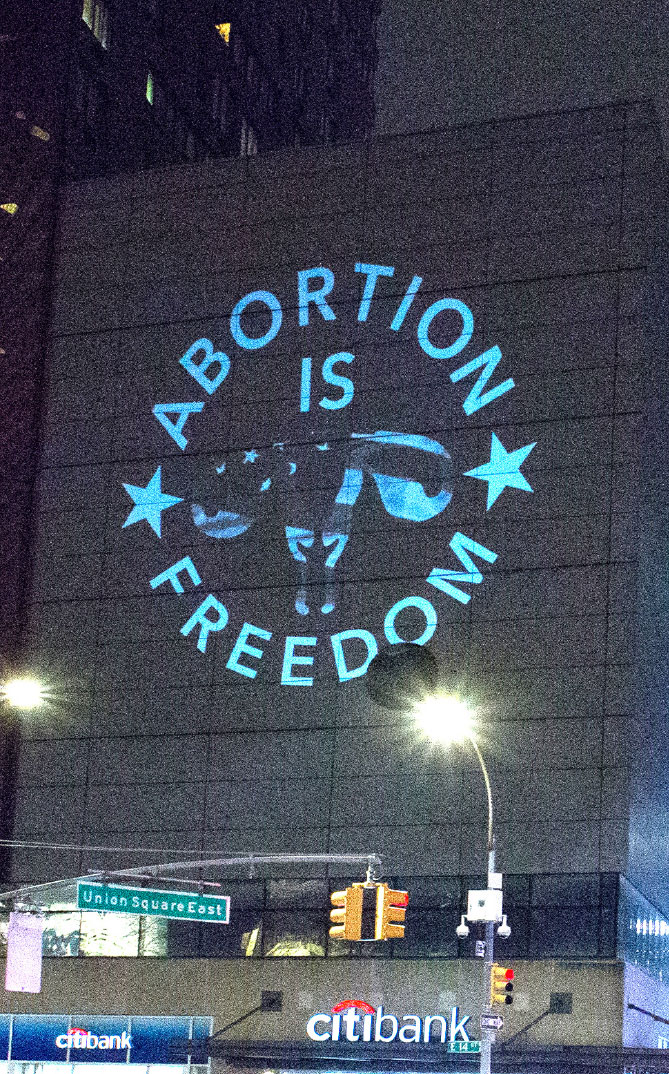 RBG

I love Ruth Bader Ginsburg and decided to pen a portrait of her to accompany the "GET WELL SOON" messaging at the Supreme Court.
Trending In The Press
This project was picked up by multiple media outlets like Jezebel and The Hill and gained a lot of traction on social media thanks in part to celebrity SYA supporters like Lindy West.